Landscape Types:
River Meadowlands Aerial View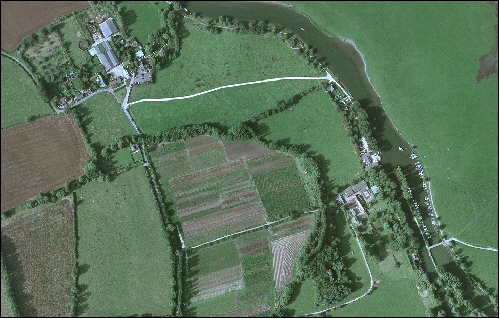 Key characteristics
• Flat, low-lying topography with seasonally flooded alluvial floodplains.
• Meandering river channels.
• Grazing meadows and small fields of permanent pasture.
• Riparian character with a strong pattern of riverside willows and tree-lined ditches.
• Sparsely settled with a few roads.