Landscape Types:
Clay Vale Introduction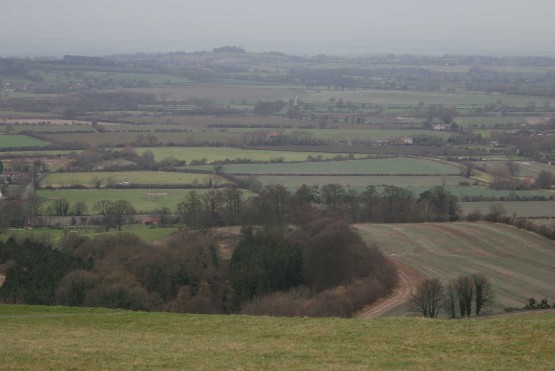 3. CLAY VALE
Regional character areas
Northamptonshire Uplands, Cotswolds, Upper Thames Vale, Vale of Aylesbury and Vale of White Horse.
Location
This landscape type extends from the vale landscapes adjacent to the northern part of the River Cherwell to the Upper Thames area south of Bicester. It also occupies a large part of the Vale of White Horse to the north-east of Wantage and borders part of the River Thame and its tributaries.
Overview
This is a low-lying vale landscape associated with small pasture fields, many watercourses and hedgerow trees and well defined nucleated villages.
Key characteristics
A flat, low-lying landform.
Mixed land uses, dominated by pastureland, with small to medium-sized hedged fields.
Many mature oak, ash and willow hedgerow trees.
Dense, tree-lined streams and ditches dominated by pollarded willows and poplars.
Small to medium-sized nucleated villages.