Landscape Types:
Estate Farmlands Introduction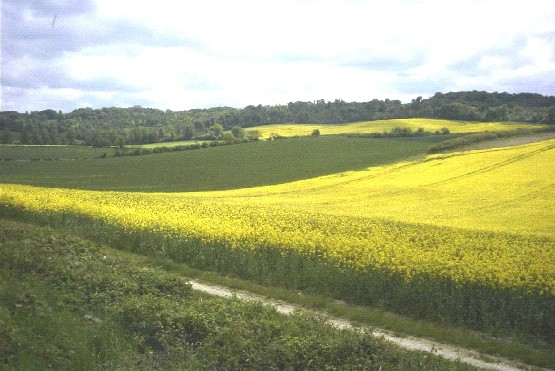 4. ESTATE FARMLANDS
Regional character areas
Northamptonshire Vales, Cotswolds, Vale of Aylesbury, Vale of White Horse and Chilterns.
Location
This landscape type covers the estate landscapes around Carterton, Woodstock and to the west of Wantage. It also extends along the northwestern part of the Chilterns around Watlington and Chinnor.
Overview
This is a rolling agricultural landscape characterised by parklands and a well ordered pattern of fields and estate plantations.
Key characteristics
Medium to large, regularly shaped, hedged fields.
Small, geometric plantations and belts of trees.
Large country houses set in ornamental parklands.
Small estate villages and dispersed farmsteads.