Landscape Types:
Wooded Estate Slopes & Valley Sides Introduction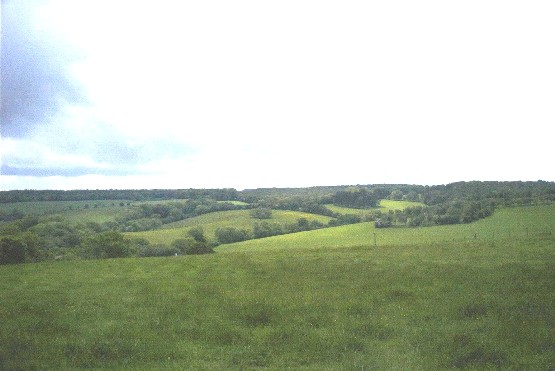 20. WOODED ESTATE SLOPES & VALLEY SIDES
Regional character areas
Northamptonshire Uplands, Cotswolds and Chilterns.
Location
This landscape type is associated with the steep escarpments and slopes within the Chilterns. It also includes the area around Cornbury Park near Charlbury in the Cotswolds and the steeper slopes bordering the River Swere to the west of Banbury.
Overview
This is a landscape characterised by steep escarpments and valley sides with a mosaic of extensive woodland and farmland.
Key characteristics
Prominent escarpments and steep valley sides.
Blocks of ancient woodland and plantations.
Large areas of unimproved grassland and scrub.
Parklands and an overall estate character.
Sparsely settled landscape.