Landscape Types:
Vale Farmland Introduction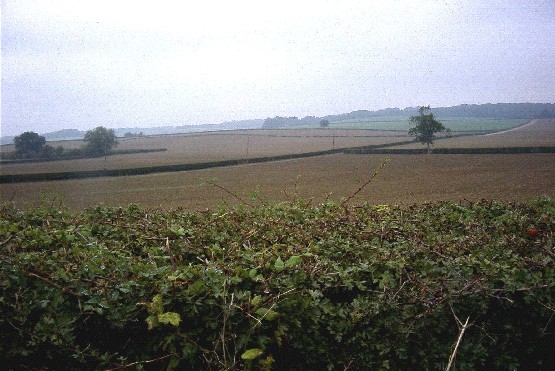 17. VALE FARMLAND
Regional character areas
Northamptonshire Uplands, Cotswolds, Upper Thames, Midvale Ridge, Vale of White Horse and Vale of Aylesbury.
Location
This is a widely distributed landscape type and it is largely associated with clay vale landscapes adjacent to river systems. To the south of the county it borders parts of the rivers Thames, Cherwell, Thame and Ock. To the north, it lies adjacent to the rivers Evenlode and Cherwell.
Overview
This is a vale landscape defined by regularly shaped, arable fields enclosed by hawthorn hedges and hedgerow trees. A nucleated settlement pattern is also a characteristic feature of this landscape type.
Key characteristics
A gently rolling landscape associated with clay soils.
Medium to large regularly shaped arable fields and more localised smaller grass fields.
A well defined hedgerow pattern with characteristic hedgerow trees.
Occasional ditches and minor streams bordered by crack willows and ash.
A nucleated pattern of small, compact villages.