Landscape Types:
Upstanding Village Farmlands Introduction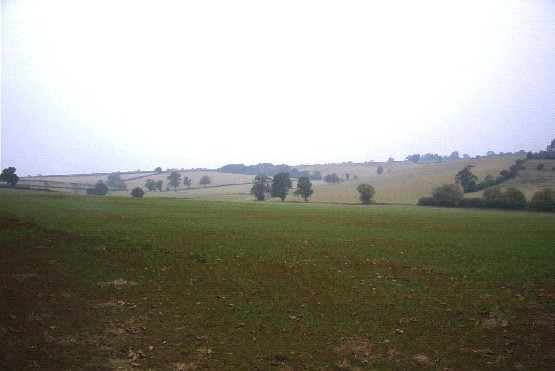 16. UPSTANDING VILLAGE FARMLANDS
Regional character areas
Northamptonshire Uplands.
Location
This landscape type covers the elevated landscapes in the north of the county to the north and south of Banbury, around Claydon and Kidlington, Great Bourton, Bloxham and Deddington.
Overview
A hilly landscape with a strong pattern of hedgerows and nucleated villages characteristically built from the local ironstone.
Key characteristics
A steep sided, undulating landform.
A well defined geometric pattern of medium-sized fields enclosed by prominent hedgerows.
A strong settlement pattern of compact, nucleated villages of varying sizes with little dispersal in wider countryside.