Landscape Types:
River Meadowlands Introduction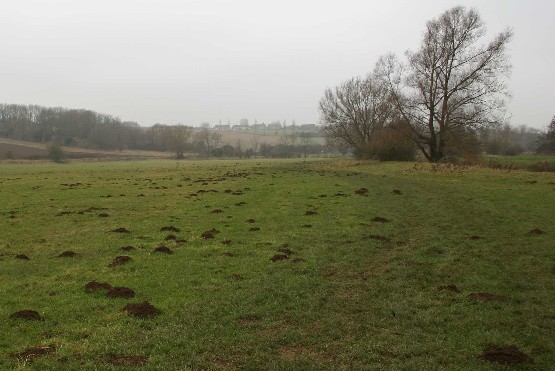 10. RIVER MEADOWLANDS
Regional character areas
Northamptonshire Uplands, Northamptonshire Vales, Cotswolds, Upper Thames Vale, Vale of White Horse and Vale of Aylesbury.
Location
This landscape type covers the flood plains and valley floors of the rivers Cherwell, Thames, Thame, Evenlode, Windrush, Swere and Sor Brook.
Overview
This is a linear riverine landscape with a flat, well defined alluvial floodplain. It has pastoral character with meadows, wet and semi-improved pasture.
Key characteristics
Flat, low-lying topography with seasonally flooded alluvial floodplains.
Meandering river channels.
Grazing meadows and small fields of permanent pasture.
Riparian character with a strong pattern of riverside willows and tree-lined ditches.
Sparsely settled with a few roads.