Landscape Types:
Wooded Downlands Introduction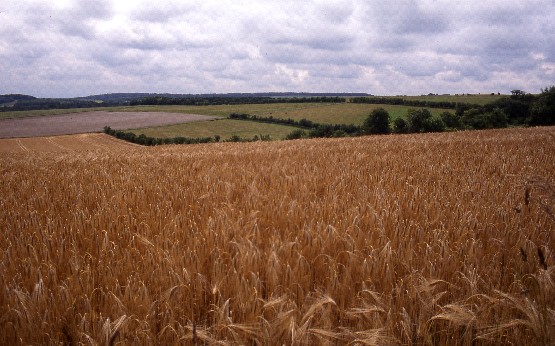 18. WOODED DOWNLANDS
Regional character areas
North Wessex Downs.
Location
This landscape type covers the wooded parts of the North Wessex Downs.
Overview
This is a rolling landscape characterised by the strong contrast between enclosed woodland and open downland.
Key characteristics
Undulating downland dissected by dry valleys.
A range of woodland types including varying sized plantations and blocks of ancient woodland.
Large scale, open arable fields and horse gallops.
Sparsely settled landscape.