Landscape Types:
Chalk Downland & Slopes Introduction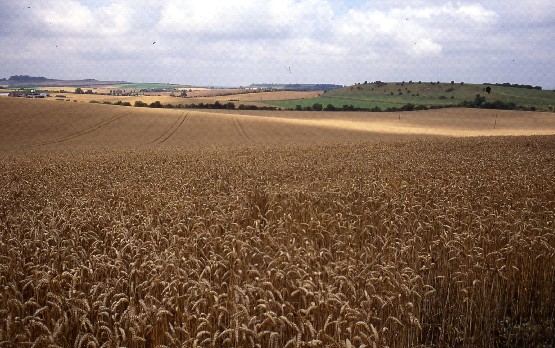 2. CHALK DOWNLAND & SLOPES
Regional character areas
North Wessex Downs.
Location
This landscape type covers the downland landscapes across the northern part of the North Wessex Downs.
Overview
An open, downland landscape with steep escarpments and ridges dominated by arable cropping and a number of small plantations. Remnants of unimproved chalk grassland still survive on some of the steeper slopes.
Key characteristics
Open, undulating landscape with steep escarpments.
Large, open arable fields.
Variety of woodlands, including recently planted mixed and deciduous plantations, shelterbelts and deciduous secondary and ancient woodland.
Extensive areas of chalk grassland and patches of ancient woodland on steep slopes.
Sparsely-settled landscape with a few isolated farmhouses.