Landscape Types:
Wooded Farmland Introduction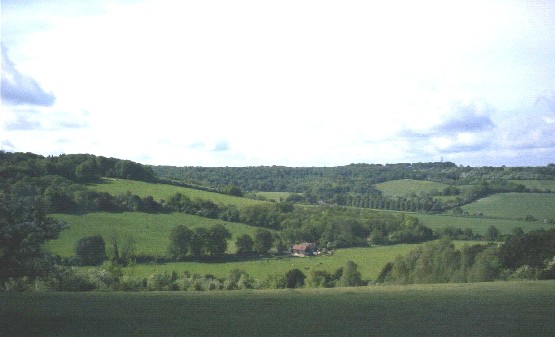 21. WOODED FARMLAND
Regional character areas
Cotswolds, Midvale Ridge, Upper Thames Vale and Chilterns.
Location
This landscape type is associated with the wooded areas of the Cotswolds Regional Character Area, including Wychwood Forest and the upper Evenlode valley. It also includes the upper part of Boars Hill, the area to the south-east of Otmoor and the dip slope of the Chilterns.
Overview
This landscape type has a distinctively ancient, rural character typified by a mosaic of woodland, enclosed pasture, arable fields as well as scattered farms and settlements.
Key characteristics
Large blocks of ancient woodland and a large number of plantations.
A varied field pattern of arable land and pasture enclosed by woodland and hedges.
Species rich hedgerows with many hedgerow trees.
Dispersed settlement pattern with settlements and scattered farms.