Landscape Types:
Farmland Plateau Introduction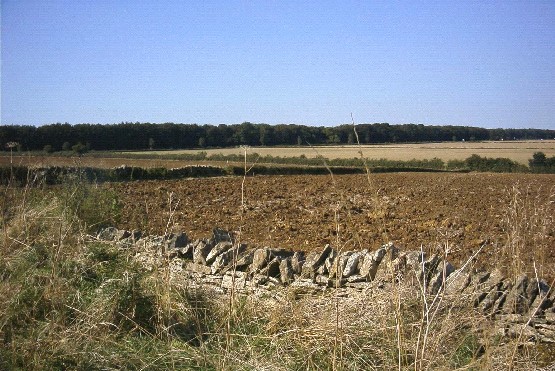 6. FARMLAND PLATEAU
Regional character areas
Cotswolds and Northamptonshire Uplands.
Location
This landscape type covers the plateau across the elevated northern part of the county. It extends across the areas between Chipping Norton and Banbury and is dissected by the rivers Evenlode, Glyme and Dorn. To the east of the Cherwell Valley the plateau continues northeast of Upper Heyford and Fritwell. The most southern part lies to the northwest of the River Windrush.
Overview
This landscape type is characterised by a high limestone plateau with a distinctive elevated and exposed character, broad skies and long distance views. Large scale arable fields dominate the landscape, with some medium-sized plantations partially obscuring the otherwise open views.
Key characteristics
Level or gently rolling open ridges dissected by narrow valleys and broader vales.
Large, regular arable fields enclosed by low thorn hedges and limestone walls.
Rectilinear plantations and shelterbelts.
Sparsely settled landscape with a few nucleated settlements.
Long, straight roads running along the ridge summits.