Landscape Types:
Farmland Slopes & Valley Sides Introduction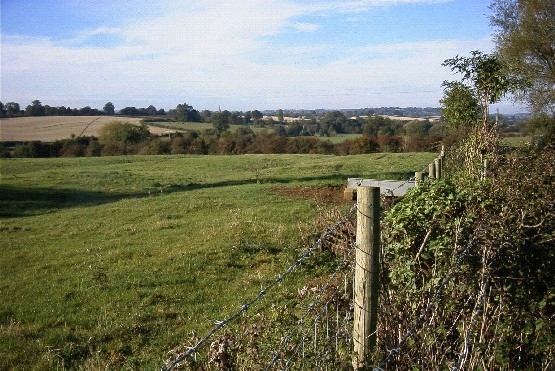 7. FARMLAND SLOPES & VALLEY SIDES
Regional character areas
Northamptonshire Uplands, Cotswolds and Chilterns.
Location
This landscape type covers the steep valley sides of the Upper River Cherwell and its tributaries, the valley sides of the rivers Evenlode and Windrush and the Thames Valley to the south of Shiplake.
Overview
A landscape type with prominent slopes within broader valleys. It is occupied by a mixed pattern of pasture and arable land. Long distance views across the valleys are characteristic.
Key characteristics
Prominent slopes and valley sides interrupted by a number of small, narrow v-shaped valleys.
Large arable fields on the gentler slopes, small pasture fields on the steeper slopes and steep-sided valleys.
A well defined pattern of tall hedges and hedgerow trees.
Small woodland copses and belts on steep slopes and along watercourses in the minor valleys.
Small unspoilt villages with rural character.