Landscape Types:
Wooded Pasture Valleys & Slopes Introduction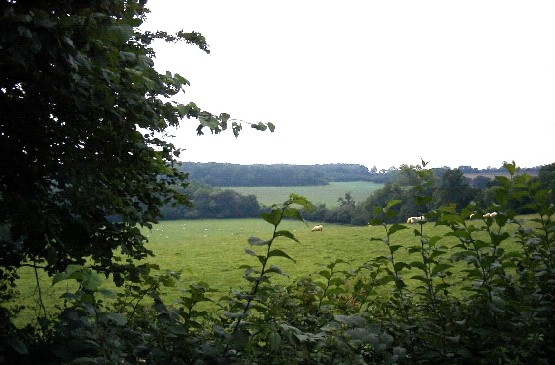 24. WOODED PASTURE VALLEYS & SLOPES
Regional Character Areas
Northamptonshire Uplands, Cotswolds and Chilterns.
Location
This landscape type extends over the steep-sided valleys in the Ironstone area around Wroxton and Shenington, the valleys of the rivers Glyme and Dorn in the Cotswolds, the tributary valleys of the River Windrush and the dry valleys to the south of the Chilterns.
Overview
This landscape type includes pastoral and wooded landscapes associated with the steep slopes and valleys of small streams and main rivers.
Key characteristics
Steep sided valleys and slopes.
Large, interlocking blocks of ancient and plantation woodland.
Small pasture fields with localised unimproved grassland.
Tall, thick hedges and densely scattered hedgerow trees.
Small, intact villages and hamlets.