Landscape Types:
Clay Vale Aerial View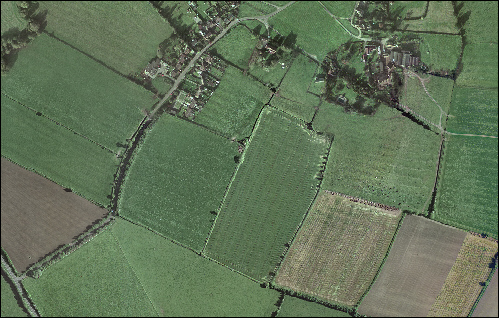 Key characteristics
• A flat, low-lying landform.
• Mixed land uses, dominated by pastureland, with small to medium-sized hedged fields.
• Many mature oak, ash and willow hedgerow trees.
• Dense, tree-lined streams and ditches dominated by pollarded willows and poplars.
• Small to medium-sized nucleated villages.