Districts:
West Oxfordshire Parishes
Rollright
This map highlights the landscape types within the parish you selected, and its associated local character areas. You can click on any area of the map for a description of its landscape character and biodiversity. Please note that local character areas can cover large areas of the countryside, and may include several parishes, so the description may not be specific to this parish. If there are any wildlife habitats within the parish their descriptions can be found by scrolling to the bottom of this page.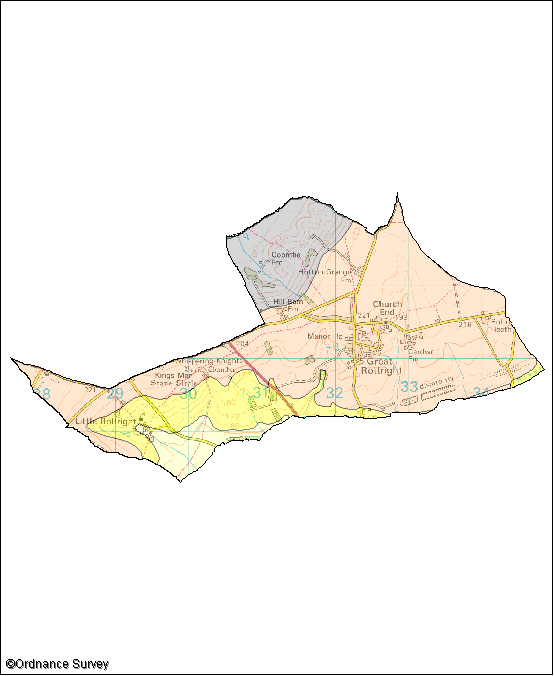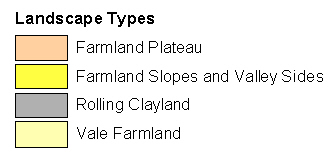 The following wildlife habitats fall within this parish. They are listed according to their associated landscape type or local character area.
If you want more information about any of the sites of special scientific interest (SSSIs) listed below, take a look at English Nature's Nature on the Map website. It may also be possible to find out a bit more about the unnamed wildlife habitats in the parish by contacting the Thames Valley Environmental Records Centre (owls@oxfordshire.gov.uk) and quoting the site code next to the habitat description.
The majority of these wildlife habitats are on private land and access to them is not possible without permission of the landowner, unless there is a statutory right of way. However, many wildlife habitats in the county are open to the public. More information on these can be obtained from the Oxfordshire Nature Conservation Forum.
Wildlife Habitats
Farmland Plateau
Site Code: 23V01
Area: 4.8ha
This quarry is a good example of the importance of disused quarries for wildlife. While there is now little wildflower rich grassland in the farmed countryside it is often found in these long disused quarries. Part of this quarry is still used for quarrying limestone. The disused part supports limestone grassland which is a national priority for nature conservation.
A good variety of wildflowers can be seen including eyebright, fairy flax, common centaury and basil thyme. Bugle can be seen in damper areas and the colourful viper's bugloss is also present. Many insects and other invertebrates have been recorded here including a number of nationally scare species. There is a good population of marbled white butterflies. The quarry has some areas of scrub where good numbers of willow warblers are found.
Site Code: 23V03
Area: 0.2ha
Rollright Verge
This site is a short section of road verge on the northern side of the lane next to the Rollright Stones. It is typical of many road verges with rough grassland habitat. The site is important for the presence of a rare beetle.