Districts:
Cherwell Parishes
Begbroke
This map highlights the landscape types within the parish you selected, and its associated local character areas. You can click on any area of the map for a description of its landscape character and biodiversity. Please note that local character areas can cover large areas of the countryside, and may include several parishes, so the description may not be specific to this parish. If there are any wildlife habitats within the parish their descriptions can be found by scrolling to the bottom of this page.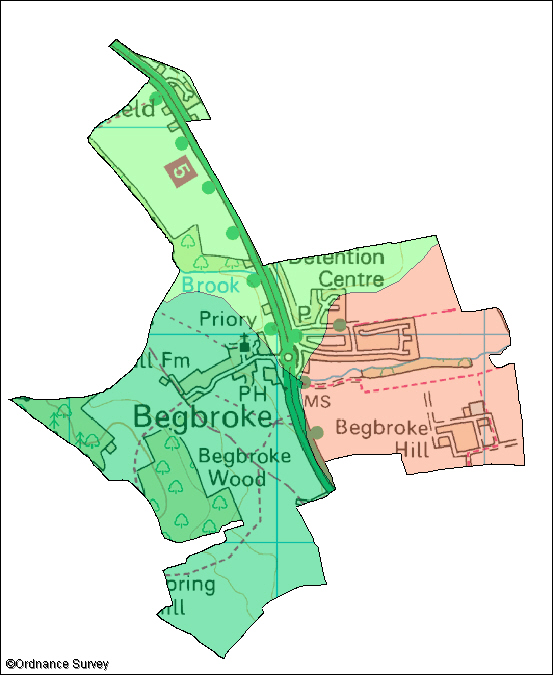 Wildlife Habitats
Wooded Estatelands
Site Code: 41R03
Area: 18.8ha
This site is an area of long established woodland. It is not ancient woodland but has the typical appearance of old woodland with mainly native trees and shrubs and a variety of woodland wildflowers. Broadleaved woodland such as this is a national priority for nature conservation.
The canopy of this wood mainly consists of oak trees along with some ash. There are also a few areas with conifers. There is a mixed shrub layer with hazel, buckthorn, guelder rose, hawthorn and wych elm. Woodland wildflowers present include primrose, bluebell, pignut, wood spurge and wood anemone.